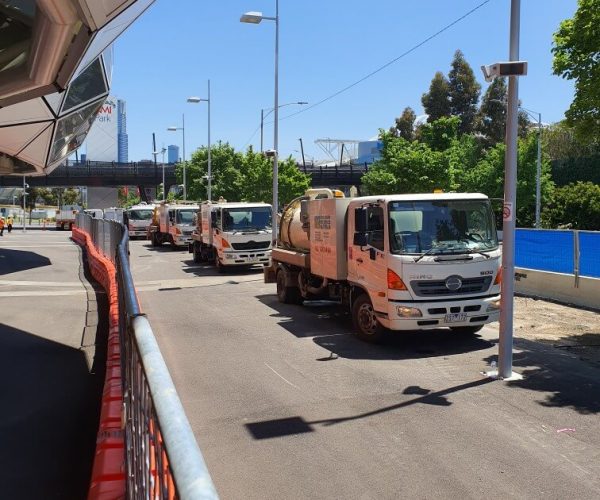 Additional Hydro-Excavation Services – Contaminated Soil Disposal & More
At Rootcontrollers Australia, we understand that our clients all have differing needs. Some clients may only require one of our services, while others will require a comprehensive solution that involves hydro-excavation combined with other services. While our team specialises in arborist services in Coolaroo and beyond, we are proud to also provide additional services for commercial organisations, local councils and industrial businesses when needed, as listed below. Contact our team today to learn about the additional services we can provide, including contaminated soil disposal, cable trenching, road cleaning services and drain cleaning services in Melbourne.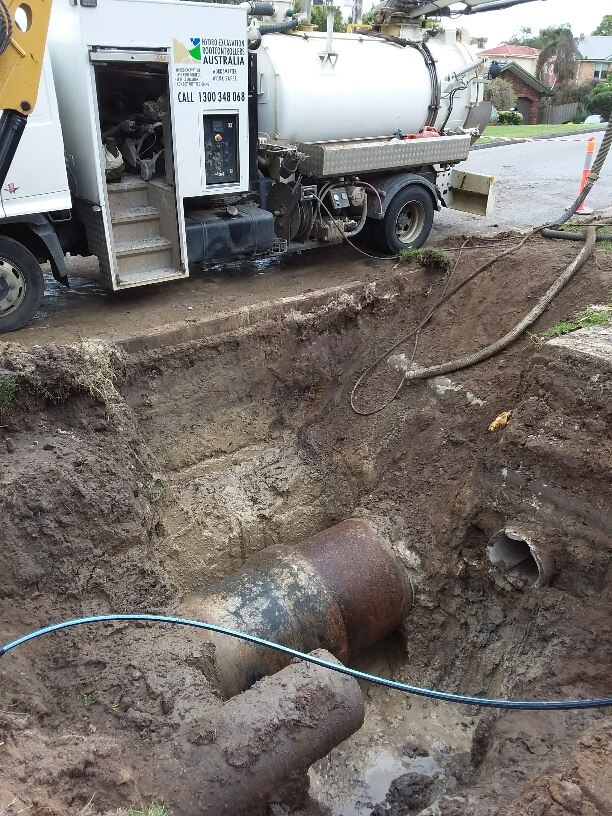 Emergency Repair & Location Works for Utility Companies
Do you need to locate pipes and utilities before digging? Whether you're conducting routine maintenance or carrying out an emergency repair, the team at Rootcontrollers Australia can assist. We can also help with the repair and maintenance of essential services that have been damaged by tree roots. Whether it's gas piping or telecommunications cables, we can help utility companies get their services back up and running at any location in Melbourne.
Contaminated Soil Removal Services
Using hydro-excavation technology, our team is capable of removing quantities of soil that have been contaminated by chemicals and other hazardous waste products. When it comes to our contaminated soil removal services, we make sure the safety of all involved is the highest priority. The methods we make use of are safe, environmentally responsible and compliant with hazardous waste management regulations, making us a clear choice over many other contaminated soil disposal companies.
Utility Pit Cleaning
Utility pits can easily become clogged and dirtied, necessitating cleaning to clear them out and prevent utilities from being negatively affected. Hydro-excavation is one of the most effective and non-destructive methods of utility pit cleaning available. The experienced professionals at Rootcontrollers Australia use high-tech equipment to make the process simple and swift, ensuring utility pit cleaning of the highest standard.
Cable Trenching
When trenches are needed for the underground placement of easily damaged services like telephone and electricity cables or gas pipes, hydro-excavation can get the job done. Rootcontrollers Australia can provide hydro-excavation cable trench digging in Melbourne to get trenches dug quicker and deeper into the ground compared to conventional methods. You can rely on our experienced team to ensure no destruction of existing pipes or structures.
Drain Cleaning Services
Have a drain blockage that's too large for a drain snake to break up? Next time you have a blocked drain, call the experts at Rootcontrollers Australia for professional hydro-excavation drain cleaning services in Melbourne. The intense water pressure of our hydro drain cleaning service provides fast and highly effective drain cleaning, removing everything from build-ups of hair and soap to debris and heavy rainfall.
Road Cleaning Services & Removal of Environmental Hazards
Our experienced team can assist with high pressure road cleaning services as well as clean-up of potentially environmentally hazardous spills. These hazards are always cleaned using strict safety guidelines and in a way that won't cause further environmental harm. We care greatly about the environment and try to minimise the impact on it wherever possible.
Arborist Services
Have problems with tree roots or other tree parts growing where they shouldn't? The team at Rootcontrollers Australia can provide a range of arborist services in Coolaroo and other Melbourne suburbs to take care of any tree-related issue. Discuss your needs with our team today.
Why Choose Rootcontrollers Australia for Cable Trenching & Other Services?
There are many reasons why you should choose Rootcontrollers Australia when you require additional services such as contaminated soil removal services and cable trench digging in Melbourne. These reasons include:
We provide our services for residential, commercial, industrial and civic clients
We operate right across Melbourne
We use the latest in hydro-excavation equipment
We have the necessary experience to obtain fast and effective results for any job
Contact Us Today to Organise Contaminated Soil Disposal & More
Next time you need contaminated soil disposal, cable trenching or one of our other additional services, get in touch with the team at Rootcontrollers Australia today. Call us now on 1300 348 068 to learn more about our services or make a booking.